Gangster FR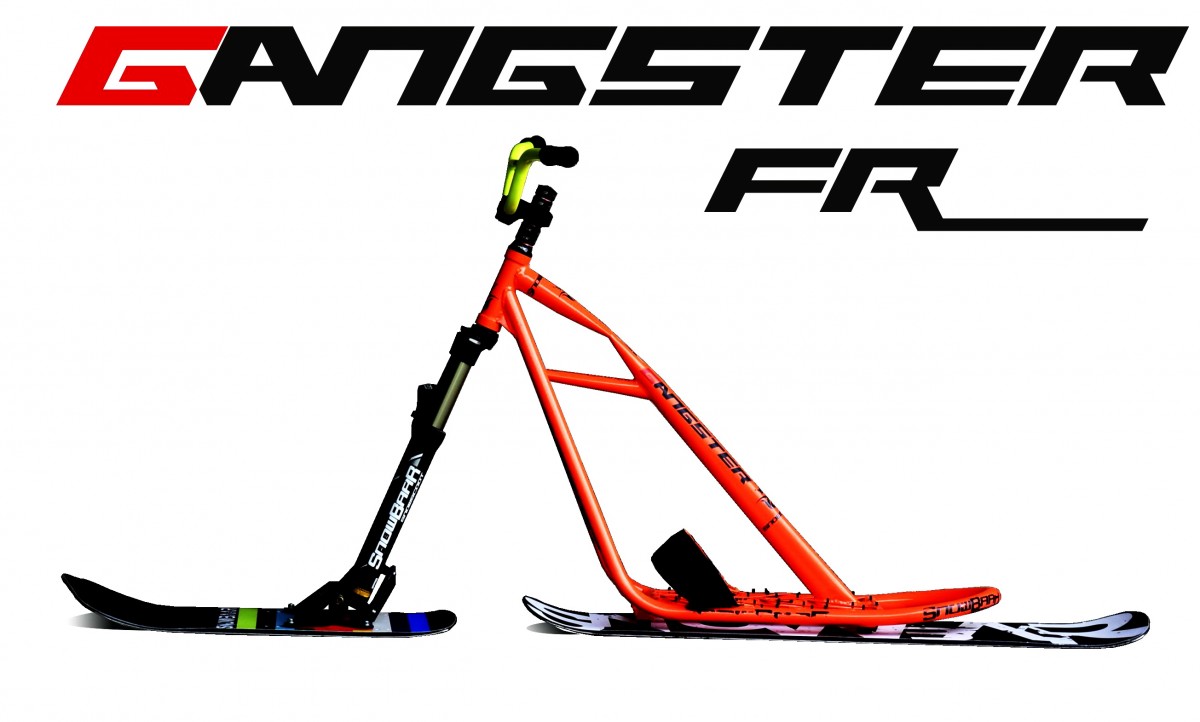 | | |
| --- | --- |
| Using: | Freeride  |
| Material: | High quality steel diameter 28mm - Dual construction |
| Length: | 1950 mm |
| Frame/Boards weight: | 10,3/3,9 kg |
| Headset: | Integrated 41.8x8x45x45°  |
| Fork: | Suntour 100 mm |
| Height: | 880-930 mm |
| Handlebar: | 730 mm / 6,5´´ |
| Gummi-pads: | Silentblock |
| Grips: | Lock-on FORCE |
| Capacity: | 150 kg |
| Colors: | All from our web |
| Boards: | Supercarving Shape + Powder snow |
| Price: | 1829 €   |
Do you want to experience extreme carving with handlebars touching the adjacent slope, or wade through deep powder snow in maximum comfort? Then the Gangster FR is the right choice for you.
This time we'd given ourselves a difficult task to come up with a model that would challenge skiers and their sharply carved turns. It was quite obvious that to reach that goal we'd need a well-balanced machine that would be under control even when doing 80 km/h.
Gangster FR has been given a brand new shape of skis together with a completely new frame geometry. Compared to older models, both skis are 90 mm longer and feature a carving shape with the front and rear skis being in line, which acts as a continuous edge. In order to set the centre of gravity to the most accurate position, the skis are equipped with 5 rows of inserts.
The head tube angle is 66°. Thanks to the double-downtube design with the unique shape of the frame tube, it easily handles extreme forces during sharp turns.
The already proven concept with a suspension fork is another important factor that contributes significantly to the possibility of a fast, yet very smooth and controlled ride.
The Gangster model can be finished in a colour of the customer's choice and it is possible to choose from a whole range of colours that can be found on our website.

Follow our Facebook or Instagram, write the discount code in the message on our Eshop and get a 10% discount on any snowscoot every week!

Video is here: