Ultimate FR
| | |
| --- | --- |
| Using: | Freeride  |
| Material: | High quality steel diameter 28mm |
| Length: | 1640 mm |
| Frame weight without boards: | 6,9 kg |
| Headset: | Integrated 41.8x8x45x45°  |
| Height: | 830 mm |
| Handlebar: | 740 mm (9,5´´) |
| Gummi-pads: | Carving kit |
| Grips: | Lock-on FORCE |
| Capacity: | 150 kg |
| Color: | All from our web |
| Boards: | Sidewall construction with high quality wood core and carbon fibre stringers |
| Price: | 1299€   |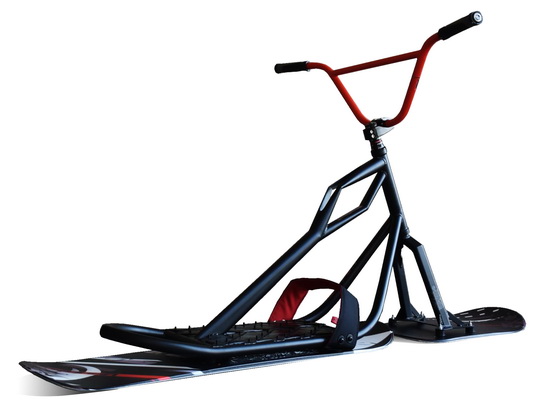 Given the comparison to the model WORLD CUP, as early as when we imagined the new model we knew that it would have to be of very high standard and we understood that all its elements would have has to withstand the most demanding criticism regardless of existing dogmas. Wed had to take into consideration each detail no matter whether concerning skis, geometry or general design. The core priorities were speed, stability and design.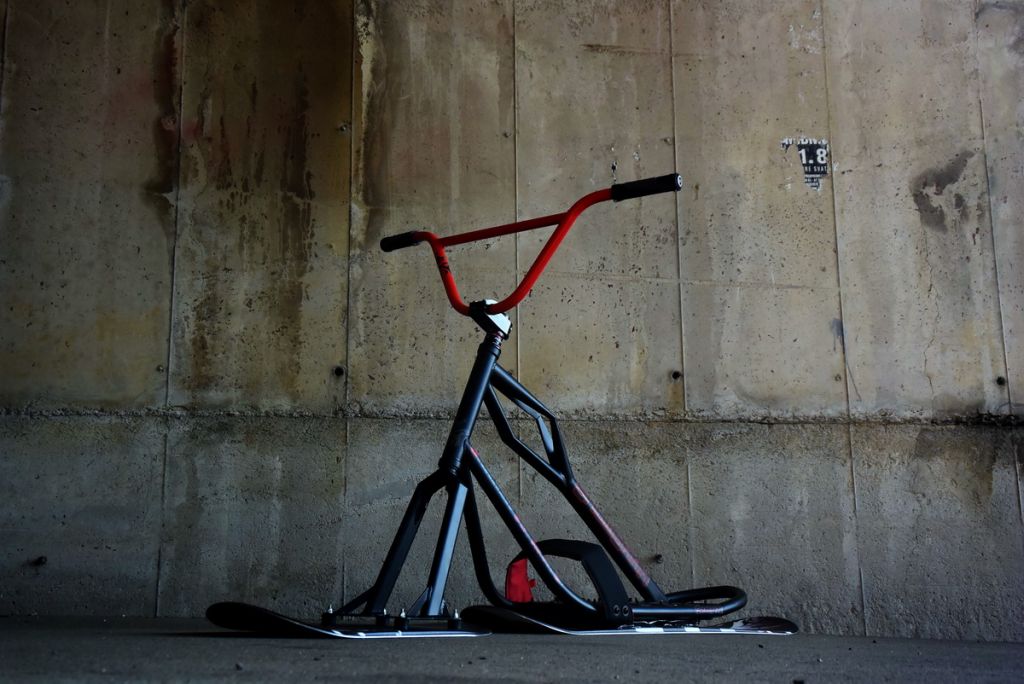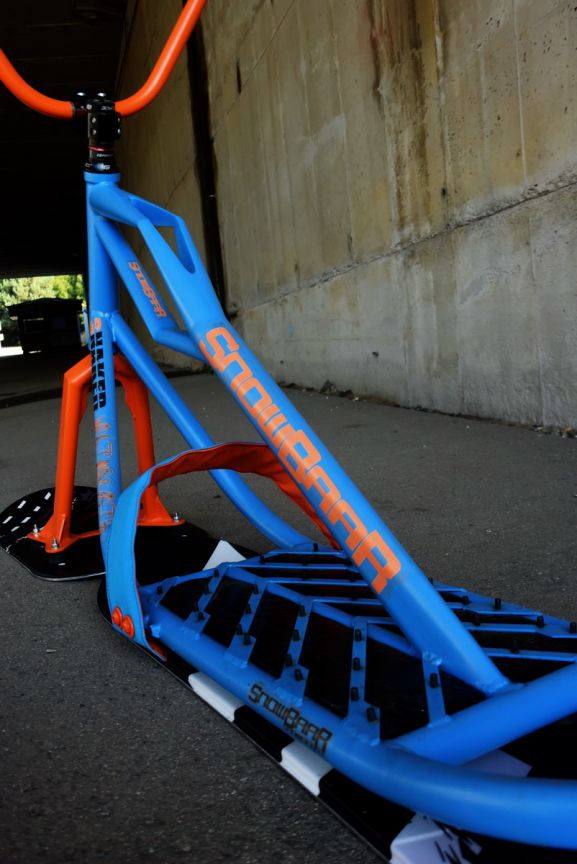 Snowscoot SnowBaaR SNAKER referred to as ULTIMATE is based on new platform using even lighter high strength steel. The complete weight of the frame including skis dropped below the unbelievable limit of ten kilograms. The generally smoother design was possible not only thanks to the original concept of the central pipe but also the position of the rear structure with more refined radiuses. The product is longer by 25 cm compared to its relatives designed in our workshop.
The Ultimate is now available with Gangster skis FS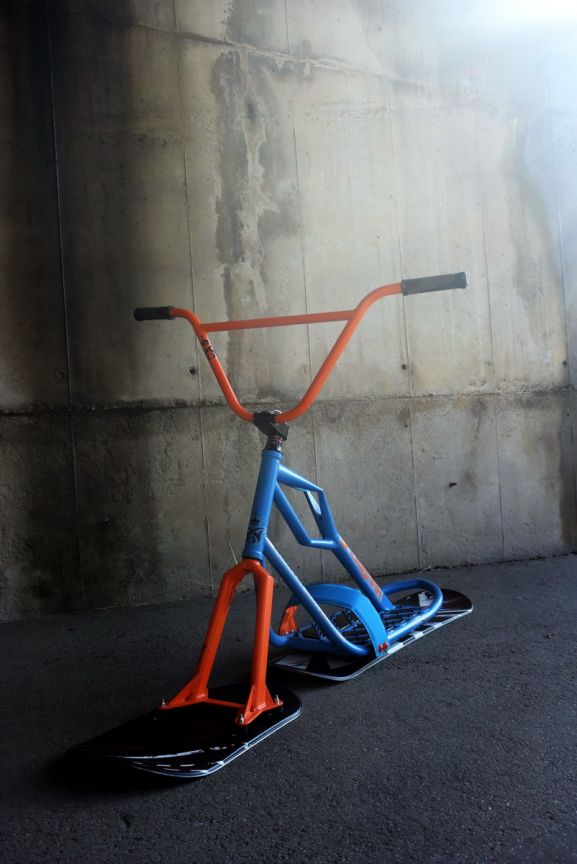 The upper board has been extended by 8 pins at each side. It provides the user with enhanced adhesion and unprecedented feel of stability on very steep slopes. Sufficient adhesion even when moving hands to the edge of the frame is a big advantage.
What provide for ideal grip are new handlebars CrMo 9,5´´ the total width of which is 740 mm and their own weight is 650 g. Safety grips are installed on the handlebars. Snaker Ultimate is supplied in all colour options shown on our web site.
Photos are illustrative. Changes on design reserved by the manufacturer.